We had waited a very long time for our next "in the flesh" trade fair appearance - and now it's behind us. So what made the A+A 2021, the leading international fair for occupational safety and health, so special? Taking into account four extremely intense days, 1,204 exhibitors from 56 nations and more than 25,000 professional visitors, it is without doubt that the A+A has developed into one of the key industry trade fairs for occupational safety and health. In fact, the fair's slogan, "People Matter", is becoming more and more important.
Overall, this fair proved to be very successful: it simply felt great to engage with interested parties and clients in person once again. The number and quality of the contacts we made and the discussions we took part in were very good, in fact, the overall atmosphere at the fair was very positive.
VOCOO+: Generating great interest from municipalities and industry
"The introduction of our new VOCOO+, which we also call the 'guardian of indoor room air', met with great interest," says a pleased Mehmet Parmak, who is responsible for marketing and communication at ELK. VOCOO+ can continuously monitor the important components of indoor air in offices, schools or residential rooms. This met with great interest from municipalities, cities and companies, especially in view of the ongoing Corona pandemic.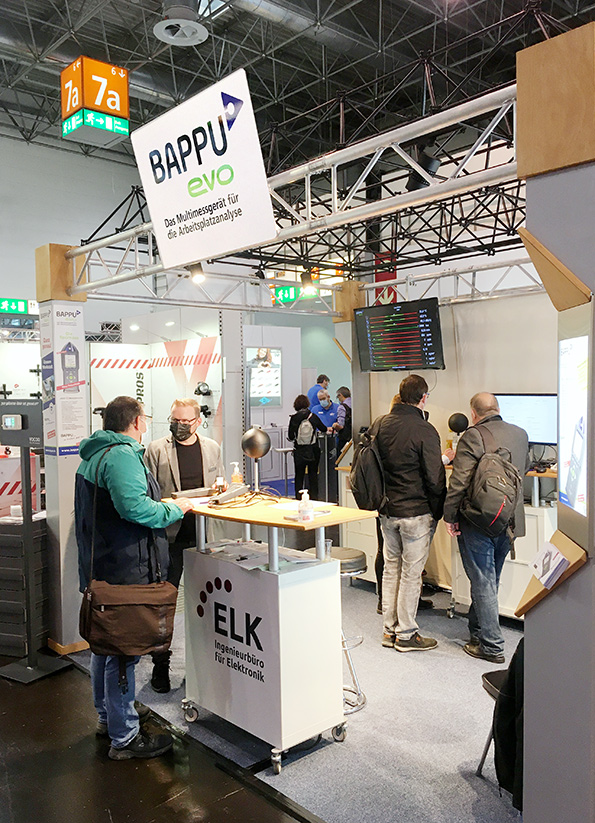 BAPPUnow: Always providing the most up-to-date data
The feedback we received from users of our new BAPPUnow software was equally positive: the added option of storing data in the BAPPU cloud, where it can be accessed at any time and is always in sync, met with an enthusiastic response. Data can be uploaded immediately via Wi-Fi and internet access, for example using a mobile device. Therefore, analyses are possible at any time, profiles for a series of on-site measurements can be individually adapted, and long-term recordings can be conveniently configured and analysed. "The fact that we offer all this as a one-stop-shop solution is another decisive advantage for our target group," says Mehmet Parmak.
BAPPUevo: "Live" demonstrations of the functionality
We presented the capabilities of BAPPUevo "live" at our trade fair stand: visitors who were interested were given the opportunity to try out how our multi-measuring device can measure up to 13 parameters and thus help to answer complex questions, such as how and which methods can be used to counter psychological burdens at the work place. We were also able to successfully demonstrate how the many innovative analysis methods can be used and evaluated directly on site. In addition, we took the opportunity to put the BAPPUevo into action in order to record the working environment during the fair in hall 7A at stand E08. The long-term recording shows the values that were measured on the second day of the fair: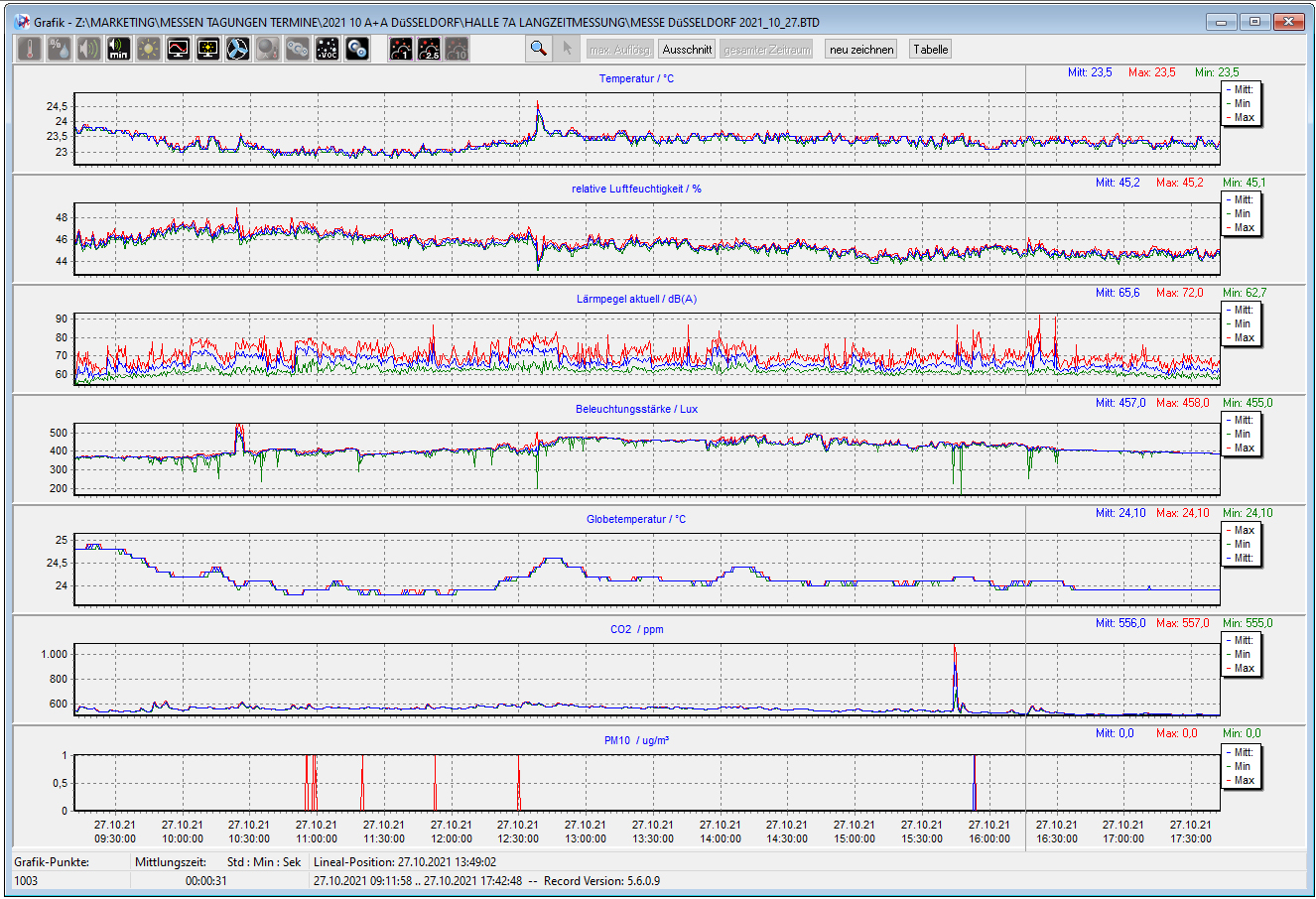 We would like to thank everyone who took part for their trust in us and look forward to the next A+A, which is going to take place from the 24th to 27th of October 2023.